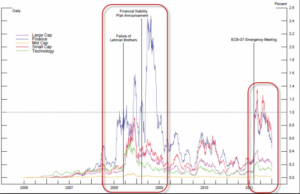 Friday's price action appears to have setup the next move in the US Stock Indices.  The S&P chart reflects the picture.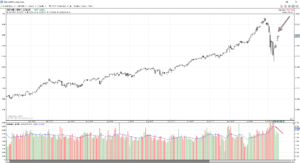 Notice:
As the S&P climbed higher, volume decline
On Friday, we saw a small, range neutral bar. This pattern often precedes the start of the move opposite to the prevailing direction – in tjis case from up to down.
If my preferred scenario works out, we'll see a successful retest of the Primary Buy Zone 2560 to 2532 (basis cash) around February 23 to 27.
Monday is President's Day, a public holiday. So, expect the volume to be light. I expect the down move to begin in earnest on Tuesday.
What are the alternatives?
The down move won't happen and indices continue up to test 2873.
The down move accepts below 2532 and its maximum extension. Such a move raises the possibility of a bear market rather than a correction.